Improving Productivity. Reducing Risk
The problem: safety & extensive downtime
In this modern age, it's incredible to think that the output of a modern mine is held together by a thread.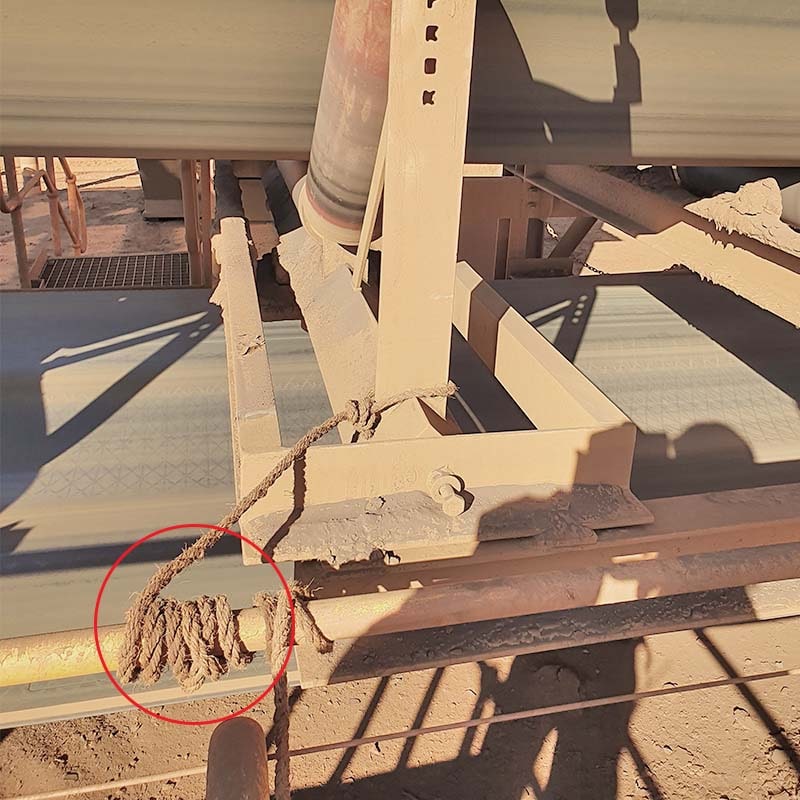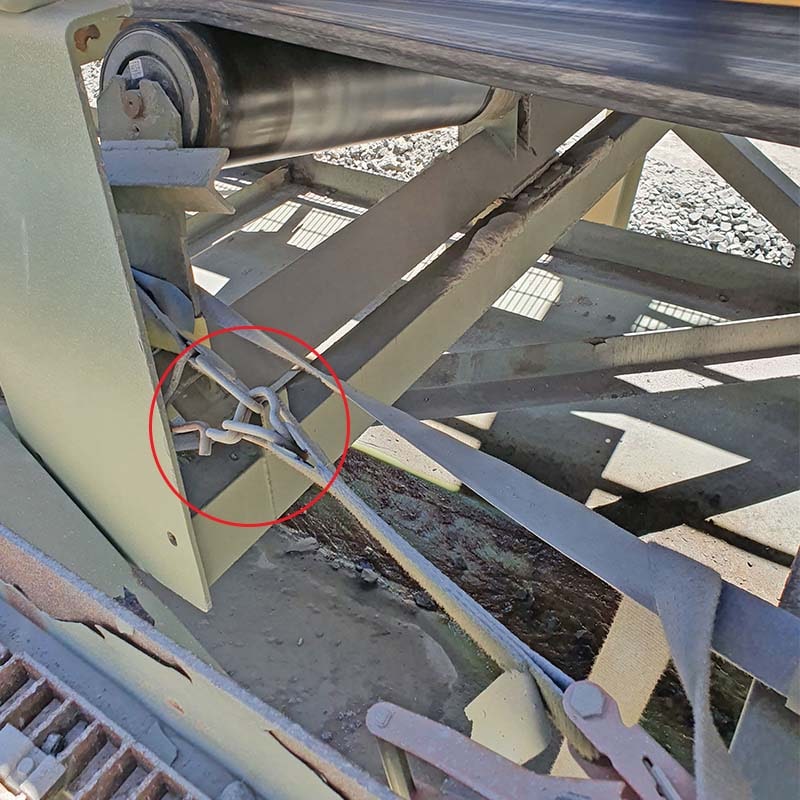 The solution: track straight system
The elimination of live works is the key goal of our Track Straight systems.
Our safety tool allows safe online tracking of a conveyor belt through the manipulation of a tracking frames both trough and return.
Tying up tracking frames is also done during isolation, but the resulted down time can be a costly process, our mechanical units remove the need for isolation while our automatic systems can correct conveyor tracking without the conveyor shutting down.
"The Track Straight product proposed the elimination of live works as well as a positive change in work place culture, showing the business was serious about reducing risk, implementing the Track Straight mechanical trackers was an easy decision.
We have trialled 2 of the patented Track Straight mechanical units on one of our conveyors for 3 months now without any issues. These systems allow safe online incremental tracking of the conveyor and have been very well received by our team."
FIXED PLANT SUPERVISOR
PILBARA MINE SITE, WESTERN AUSTRALIA
FEATURES & BENEFITS
Track Straight can provide a system for a variety of tracking requirements, from simple mechanical adjustment tools that eliminate the requirement for isolation to fully automatic systems that can detect and correct belt drift before the system shuts down.
Retrofits onto existing tracking frames
Proximity switch logs when the unit is activated
Reduced clean up costs
Extended conveyor life
No need to isolate
Elimination of live works
Reduced conveyor belt down-time
Reduced loss of production
Positive culture change
Safe online incremental conveyor belt tracking
CONTACT US
MAKING TOMORROW'S PRODUCTION SAFER & MORE EFFICIENT. TODAY.