MECHANICAL DESIGN
The tool allows the operator to make incremental adjustments to a tracking frame either trough or return while the conveyor is running by rotating a hand wheel that is outside of the conveyor pull wire. The unique design of the system means that force can not be applied from the tracking frame back through the hand wheel always keeping the operator safe.
A torque limiting device means the tracking frame can not be overloaded and a proximity switch logs each time the adjustment tool is used.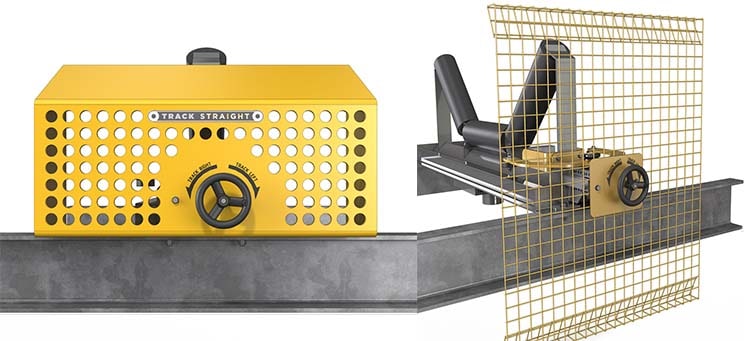 Custom design, consulting and engineering to suit
your mine's specific requirements.
Available in mechanical and automatic options.
CONTACT US
AUTOMATIC DESIGN
This tool is designed around 3 key components: 24VDC actuators retro fit to the pre-existing tracking frames allowing the frames to be controlled remotely from the safety of the walkway or automatically with the incorporation of belt drift sensors.
When in automatic mode the control system detects the conveyor belt position and determines the required adjustment of the tracking frame to ensure the conveyor runs true.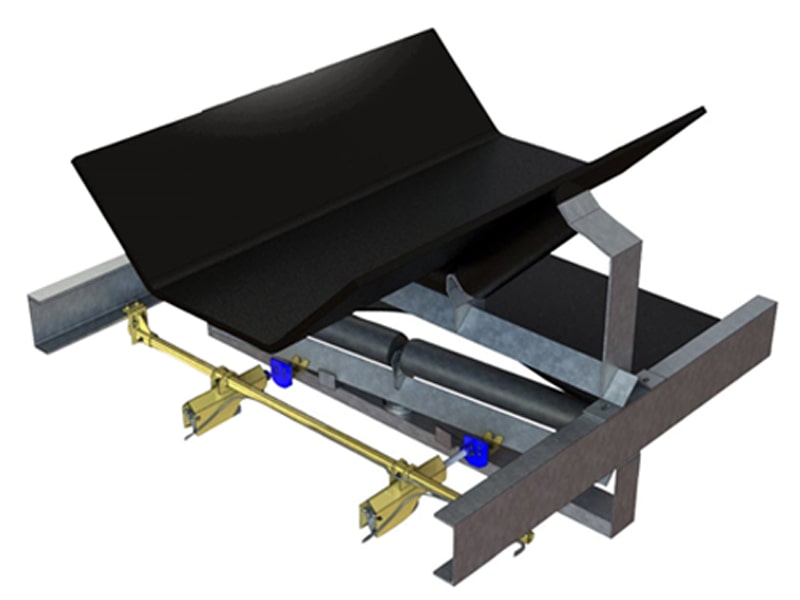 MAKING TOMORROW'S PRODUCTION SAFER & MORE EFFICIENT. TODAY.